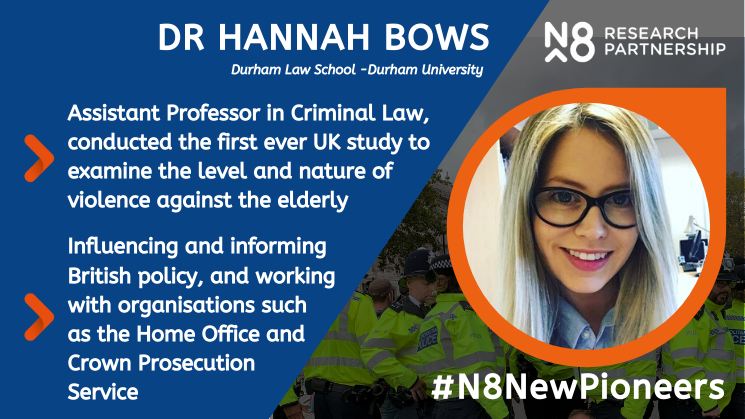 Dr Hannah Bows – Durham Law School, Durham University
Dr Hannah Bows is an Assistant Professor in Criminal Law, having previously completed her ground-breaking PhD research examining the extent, nature and consequences of sexual violence against people aged 60 and over in the UK in 2016.
She also conducted the first UK study to examine the level and nature of violence against the elderly, producing the first (and currently only) national data on these crimes. This body of work has addressed both empirical and theoretical gaps in knowledge resulting in significant impact inside and outside of the academy, influencing and informing British policy, and working with organisations such as the Home Office and Crown Prosecution Service.
Click here to find out mor